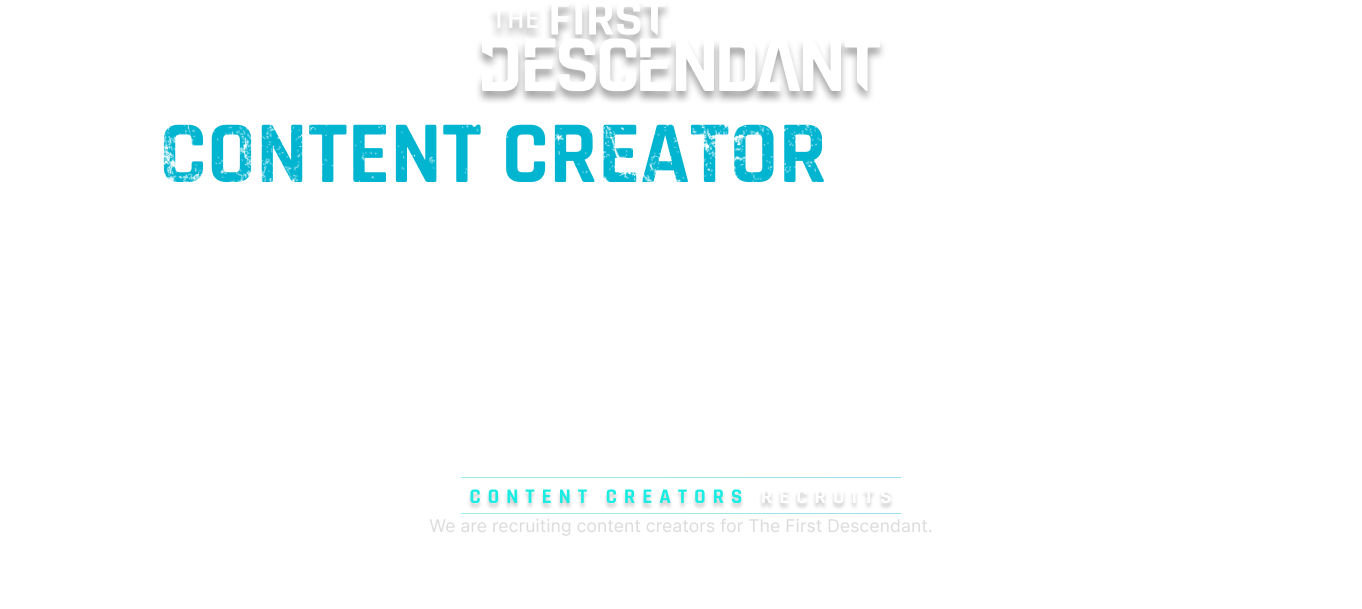 Apply now
Precautions
Personal Data Usage
The First Descendant's Content Creator Application is available through Lurkware AB's membership registration. Agreeing to Lurkware AB's Privacy Policy and Terms of Use is required for membership registration.
Eligibility and Application
Content creators can apply through lurkit.com. Registration is required.
To sign up for Lurkit, you need to have more than 250 followers/subscribers. Additionally, you must meet the following requirements: average viewership of 25 or more on Twitch, and an average of 1,000 or more views on the last 15 videos uploaded to YouTube.
Additionally, the evaluator will review and consider various factors such as frequency, number, and quality of uploaded content when selecting Content Creators.
Content Details
If you use someone else's info, channel, and content unlawfully, you may not be selected. Even though selected, your Content Creator status may be revoked in the future.
Your Content Creator status may be revoked if you upload streams or content that damages the brand image of The First Descendant or violates social norms.
Content creator status cannot be transferred unto others. Any actions that violate the community guidelines may result in your Content Creator status being revoked.
Selected Content Creator's contents may be used in official posts by The First Descendant without notice.